hic
Former Employee
Mark as New

Mark as Read

Bookmark

Subscribe
As most of you have noticed – I hope – we have now released a new product.
Qlik Sense.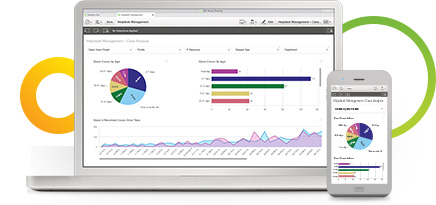 Qlik Sense is not just a new release of QlikView. Instead it is something different. But there are still so many similarities between the two products, so I thought it would be appropriate to dedicate a blog post to differences and similarities between the two.
Basically, the two products are two different user interfaces to the same analysis engine. This means that old scripts and old formulae will (almost) always work exactly the same way as before. (There are some smaller differences in that Qlik Sense uses libraries, and cannot always use relative paths for files.)
Hence, the two products both have the same Green-White-Gray logic; both use the same calculation engine; both have roughly the same response times; and you should use the same considerations for both when it comes to data modelling. This also means that many of the previous posts here on the Design Blog are just as relevant for Qlik Sense as for QlikView.
But the two products are still very different. And just as a parent cannot say that one child is better than the other, I cannot say that one product is better than the other. They are good at different things:
QlikView is a tool for situations where you want prepared business applications, i.e. applications created by developers who put a lot of thought into the data model, the layout, the charts and the formulae; and deliver the applications to end-users who consume the applications. We call this Guided Analytics. The end-user has total freedom to explore data, select, drill down and navigate in the information, and can this way discover both questions and answers in the data. The end-user is however limited when it comes to creating new visualizations. This type of situation will without doubt be common for many, many years to come.
Qlik Sense is a tool for situations where you don't want to pre-can so much. Instead you want the user to have the freedom to create a layout of his own and in it, new visualizations; charts that the developer couldn't imagine that the user wants to see. You want Self-service data discovery, which means a much more active, modern, engaged user. In addition, Qlik Sense is much easier to use when you have a touch screen, and is adaptive to different screen sizes and form factors. On the whole, Qlik Sense is a much more modern tool.
Finally, it is important to acknowledge that a piece of software is never ready. It evolves constantly:
Qlik Sense today is only the first version of something that will evolve further and get more features and functions as time goes on. Some of the features and functions of QlikView have not yet been implemented in Qlik Sense – there just hasn't been time enough – but many of them will be implemented in coming versions.
Also QlikView is not yet a "final product". The product will be developed further, and most likely we will see some of the new functionality from Qlik Sense also in coming versions of QlikView. The goal is to use the same platform for both user interfaces.
With these two tools, we believe that we are well prepared for the future.
90 Comments
You must be a registered user to add a comment. If you've already registered, sign in. Otherwise, register and sign in.