QlikSenseUpdates
Employee
Mark as New

Mark as Read

Bookmark

Subscribe
We are excited to share news on the September 2018 release of Qlik Sense, and would like to highlight some of the key enhancements in this release.
Since the June 2018 Release, we have received overwhelmingly positive feedback on the value of Insight Advisor, and how it suggests the best analytics and insights to explore. Qlik remains focused on Augmented Intelligence and the September 2018 Release expands the use of Insight Advisor to published Qlik Sense Apps, to encourage further data exploration across the enterprise. This is only the beginning of how Qlik will reshape the analytics community with the power of our Cognitive Engine, with more to come around AI in future releases!
In addition, we are furthering our commitment to delivering 'QlikView like' features in Qlik Sense with our focus on Advanced Authoring. The September 2018 release offers additional advanced authoring capabilities that enable customers to build sophisticated data layouts while improving the speed of application development through ease of use. These include:
Better control over information density within the Qlik Sense client for devices that support touch and mouse input

Default bookmarks for setting initial selection state when applications are opened

The ability to turn off responsiveness of the client for custom sheet sizing

Expression Editor enhancements including direct links to help, restructured function categorization and improved search capabilities

Visualization control improvements including conditional show/hide in pivot tables and customizable master measures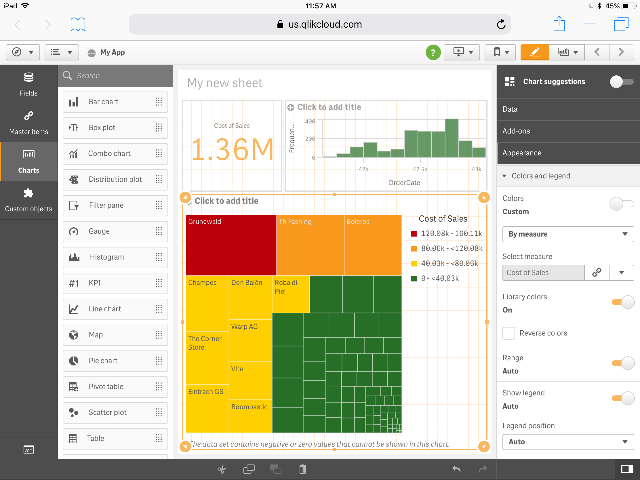 We are excited to announce another high-value enhancement delivering a key customer requirement. The September 2018 Release offers the ability to move multiple apps from stream to stream which removes the previous limitations from the Qlik Management Console (QMC). Further, we have made investments to improve performance and stability with upgrades to our open source front-end framework.
The September 2018 Release will also deliver enhanced mapping capabilities including a new Density Map Layer that is very useful when mapping data on a highly localized and detailed level. The Density Map Layer is a multi-color gradient background where the color intensity depends on the weight and closeness of points. This map layer is useful for mapping data such as: crime statistics, house values, etc. The release does not stop there as we have made other general mapping improvements around additional controls and data inputs.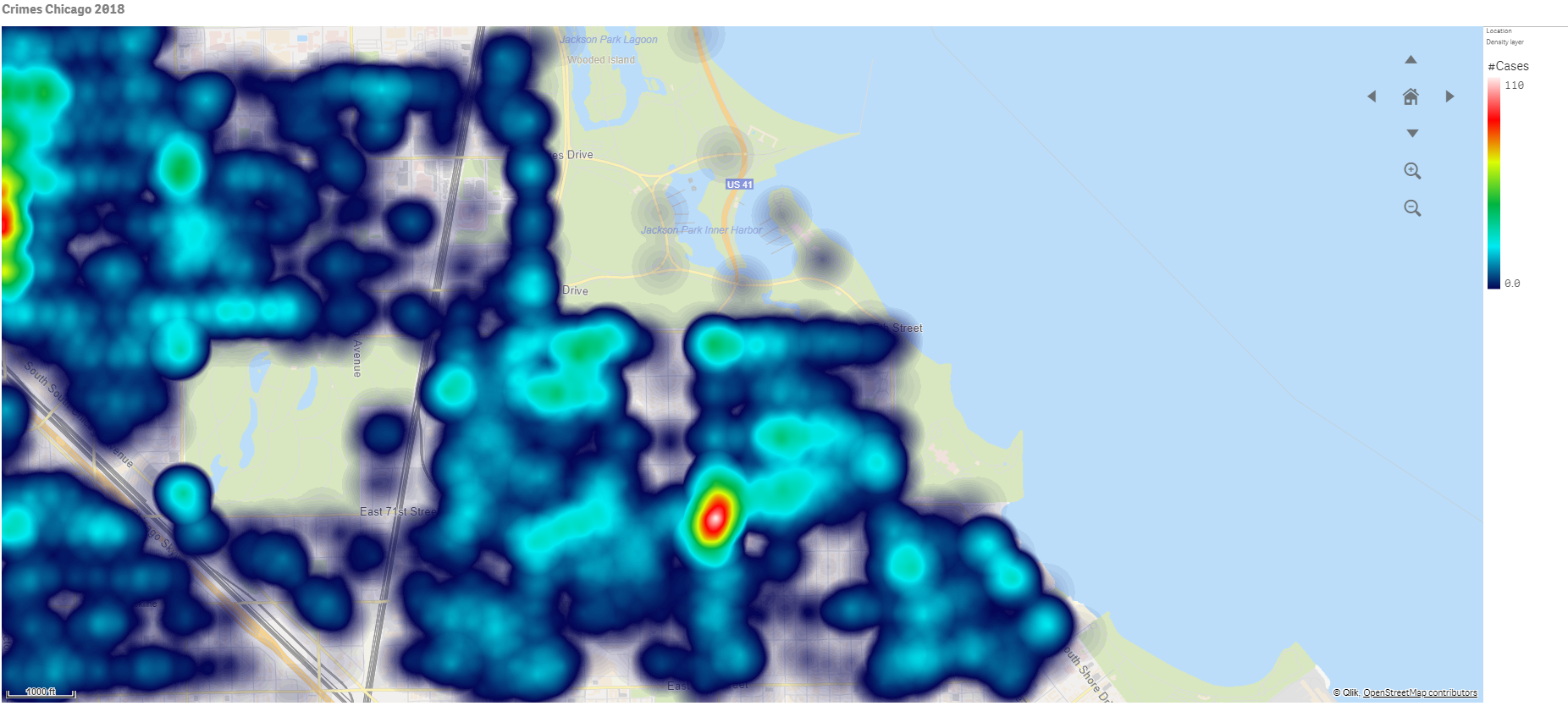 For value-added products, we've strengthened the capabilities of Qlik NPrinting around administration, expanded authoring, and improved security for report consumption. For example, you can now import users/roles from an LDAP source and, if desired, you can substitute the TLS Cipher suite. In addition, Qlik NPrinting now has session expiration log out, output of reports in .xlsm formats, and report level password protection.
We continue to expand connectivity with the addition of Microsoft Azure DB and Jira connectors, while also delivering enhanced security with LDAP authentication within the integrated connector to Presto. More to come later this month on additional SAP connectors!
And last, the September 2018 release addresses the mobile security requirements of large enterprise deployments, delivering full support for AirWatch EMM. As AirWatch is among the fastest growing EMM vendors, it is critical for Qlik in becoming a tier one vendor to integrate well with and support this platform!
The much-anticipated Qlik Associative Big Data Index is to be released later this month via a new Early Access Program (EAP). Look out for more information in the coming days.


Watch the What's New video to see these awesome features in action:
What's New in Qlik Sense September 2018
Can't see the video? YouTube blocked by your region or organization? Download the .mp4 attached to this post to watch on your computer or mobile device.
Resources:


59 Comments
You must be a registered user to add a comment. If you've already registered, sign in. Otherwise, register and sign in.